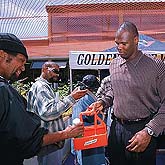 Hydrate the Homeless

Adonal grew up in the tiny island of Canouan, where he was raised by his grandmother and pet donkey and relied on a kerosene lamp to light up his room while doing homework.
Although he has received a rare gift to live out his dream to become a professional basketball player, Adonal also knows that it's important to not forget where he came from and to give back to his community every which way he can.
During his 10 seasons with the Golden State Warriors, Adonal committed himself to community serve throughout the Bay Area. He's received various awards during that time, including the 1998 May of San Francisco's Sports Hero Award, the 1997 Athlete with a Heart award, given by the American Heart Association, as well as several NBA Community Service Award.
But his selflessness holds no boundaries. During the offseason, Adonal holds a series of basketball camps both in the U.S. and in his native Caribbean home of St. Vincent and the Grenadines.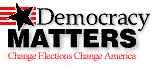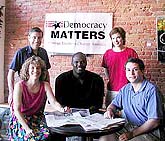 Adonal and the
Democracy Matters team




An advocate of campaign finance reform, Adonal also started Democracy Matters in 2001. DM is a non-partisan organization that gives students a voice in issues of democracy. With an active presence on over 50 college campuses nationwide, DM involves hundreds of students and faculty in focusing on issues of campaign finance reform. Students can develop leadership skills that can help to deepen our democracy. It is part of Adonal's deep commitment to improving the society in which he finds himself.

In 2006, Adonal also started the Kerosene Lamp Foundation. KLF, a non-profit 501c3 organization, helps empower children of the Eastern Caribbean as well as the United States and give them the right tools to navigate life's challenges such as illiteracy, sexually transmitted diseases and economic hardship.